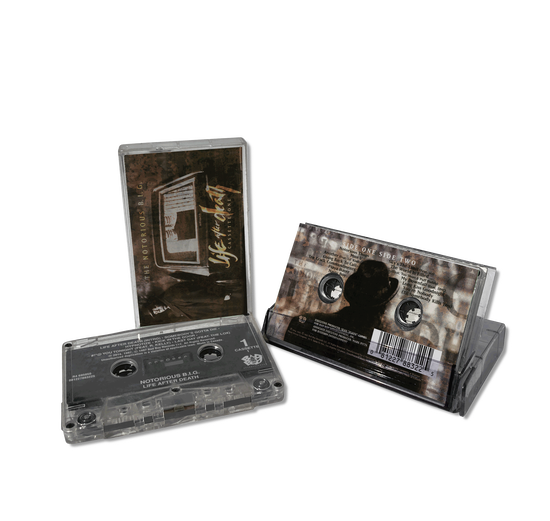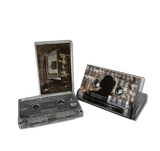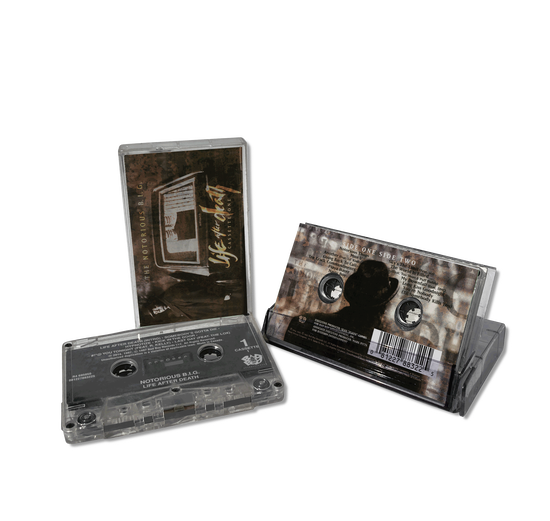 THE NOTORIOUS B.I.G.
Life After Death Double Cassette
Spotify Fans First Exclusive, Limited-Edition Release
Upon its 1997 release, Life After Death debuted at #1 on the Billboard Top 200. It was the first album to feature two back-to-back posthumous #1 singles, "Hypnotize" and "Mo Money Mo Problems." The album received a GRAMMY® nomination in the category of "Best Rap Album." "Hypnotize" earned a GRAMMY® nomination for "Best Rap Solo Performance," and "Mo Money Mo Problems" was nominated for "Best Rap Performance by a Duo or Group." Among dozens of lists and retrospectives, Rolling Stone touted Life After Death among its coveted "The 500 Greatest Albums of All Time." The RIAA has awarded the album a Diamond Certification for more than 5 million copies sold of the double-LP.
Life After Death Intro
Somebody's Gotta Die
Hypnotize
Kick In The Door
Fuck You Tonight
Last Day
I Love The Dough
What's Beef?
B.I.G. Interlude
Mo Money Mo Problems
Niggas Bleed
I Got A Story To Tell
Notorious Thugs
Miss U
Another
Going Back To Cali
Ten Crack Commandments
Playa Hater
Nasty Boy
Sky's The Limit
The World Is Filled…
My Downfall
Long Kiss Goodnight
You're Nobody (Til Somebody Kills You)