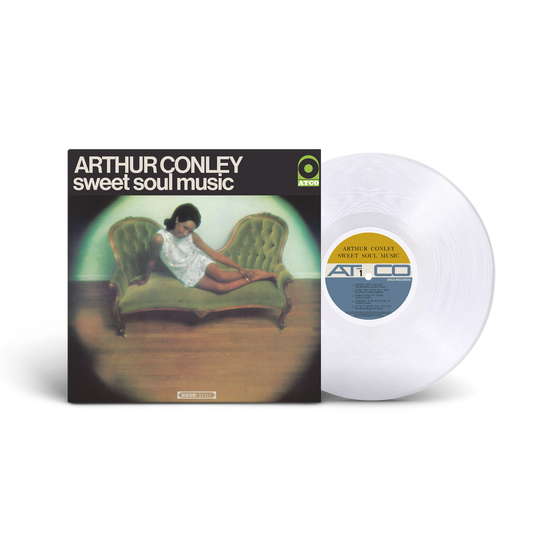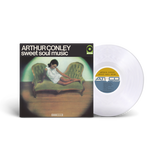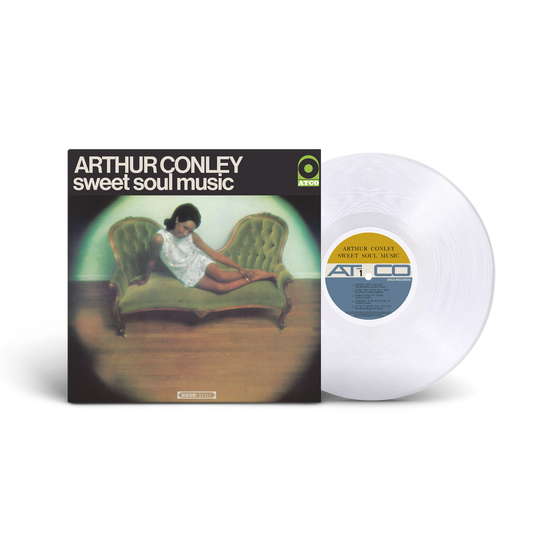 Arthur Conley
Sweet Soul Music (Mono)
This mono version of Arthur Conley's soul classic was produced by none other than the King of Soul® Otis Redding. It features Conley's iconic title track, as well as Redding-penned or co-penned songs including "Wholesale Love," "I'm a Lonely Stranger," "Let Nothing Separate Us," and "Where You Lead Me" as well as a curated selection of contemporary soul standards.
Arthur Conley's 'Sweet Soul Music' album is pressed on a single clear LP and is a one time pressing.
This vinyl release is a part of Atlantic Records' 75th Anniversary vinyl collection.
Side A
01 Sweet Soul Music (Mono)
02 Take Me (Just As I Am) [Mono]
03 Who's Foolin' Who (Mono)
04 There's a Place for Us (Mono)
05 I Can't Stop (No, No, No,) [Mono]
Side B
01 Wholesale Love (Mono)
02 I'm a Lonely Stranger (Mono)
03 I'm Gonna Forget About You (Mono)
04 Let Nothing Separate Us (Mono)
05 Where You Lead Me (Mono)