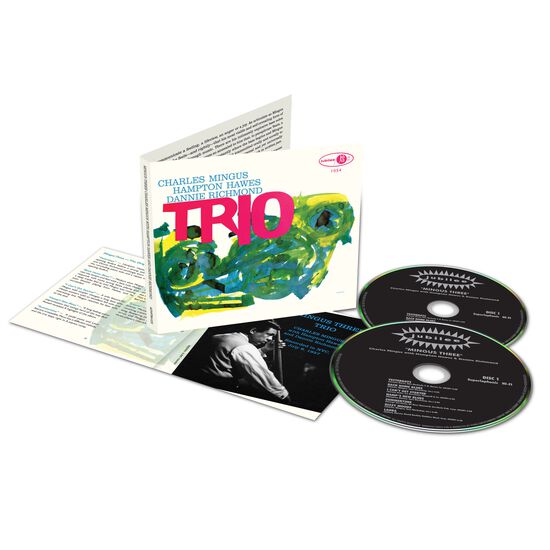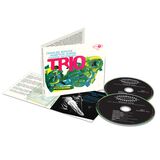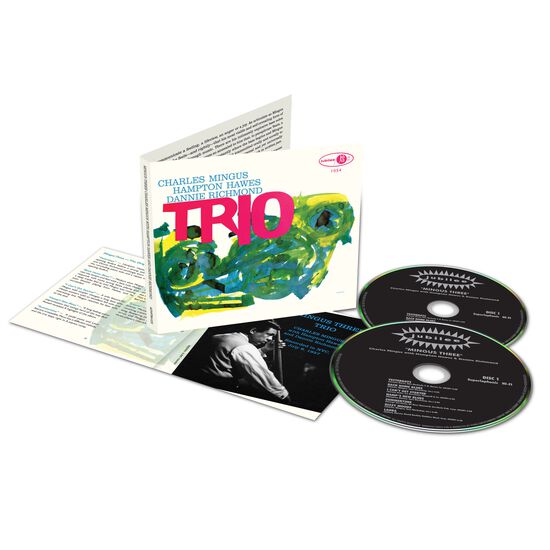 Charles Mingus
Mingus Three
Charles Mingus's musical legacy is still ongoing. From artists like Kamasi Washington bringing him to a new generation, Chrissie Hynde, whose latest album includes a Mingus cover, Candace Springs, Elvis Costello, to Gang Starr sampling him, and Joni Mitchell writing lyrics to his music.
The greatest bassist leader jazz has ever known, Charles Mingus, with his spirited playing and spontaneity, always kept his ears and fingers on the pulse. "Mingus was something else, man," Miles Davis wrote in his own book. "A pure genius, I loved him."
Recorded in one day, with pianist Hampton Hawes, a childhood friend of Mingus who'd been in bands with Charlie Parker and Dexter Gordon, and drummer Danny Richmond, whose association with the bassist lasted over two decades, and originally released in 1957 on the Jubilee label, this remastered and expanded anniversary edition includes a whole extra disc of never-released outtakes—only discovered by chance in the London Parlophone vaults—a miraculous find in jazz history,.
This release is planned for April 2022, in time for Charles Mingus' centenary. The estate are planning a number of celebrations throughout the year, from the Mingus Big Band's world tour, starting at Ronnie Scott's in London, and headlining the New Orleans Jazz Festival, to educational activities and much much more to be confirmed.
Side A:
Yesterdays – 4:08

Back Home Blues – 5:25

I Can't Get Started – 6:25

Hamp's New Blues – 3:45
Side B:
Summertime – 4:28

Dizzy Moods – 6:40

Laura – 6:30
Disc 2: The Outtakes
Side A:
Untitled Blues – 7:06

Untitled Blues – Take 2 – 3:27

Back Home Blues – Take 6

Hamp's New Blues Take 4 – 4:09
Side B:
I Can't Get Started Take 1 – 8:21

Yesterdays – Take 2 – Incomplete – 0:57

Dizzy Moods – Take 2 – 6:00

Summertime – Take 3 – 4:44