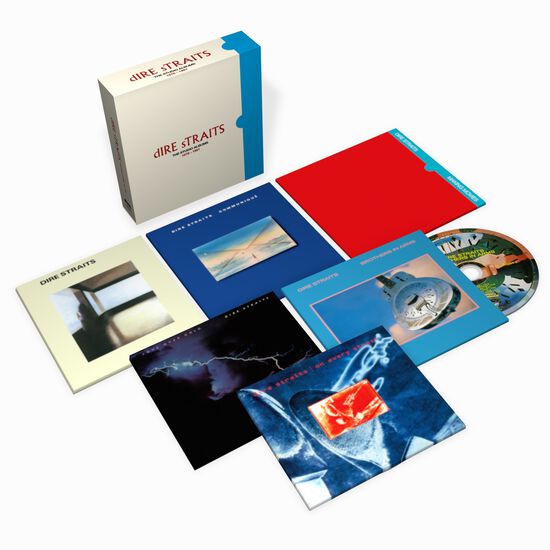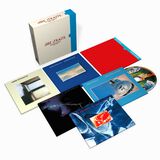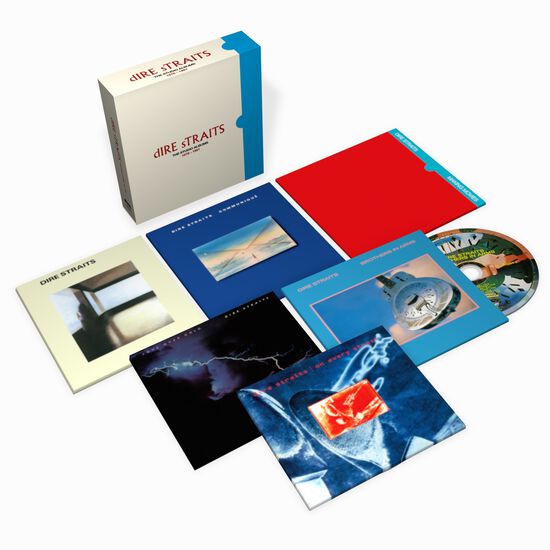 Dire Straits
The Studio Albums 1978 – 1991
Availability:
This item is currently not available
DIRE STRAITS: THE STUDIO ALBUMS 1978-1991 will be available on October 9 as a six-CD collection and as a newly re-cut eight-LP collection on 180-gram vinyl. The albums will come in a deluxe clamshell box, with the CDs housed in mini-LP style cardboard wallets, and each album will include a beautiful poster with the original sleeve artwork (including lyrics and credits).
Dire Straits' sound defined the late 70s and early 80s with monster hits such as "Sultans Of Swing," "Romeo And Juliet," "Money For Nothing" and "Walk Of Life." Dire Straits' 1985 album Brothers In Arms, a global Number 1 and double Grammy® Award winner, is one of the world's best selling albums. After releasing their final album "On Every Street" in 1991, Knopfler called time on Dire Straits in 1995 and set off on a new path as a solo artist.
THE STUDIO ALBUMS 1978-1991 features the albums Dire Straits (1978), Communiqué (1979), Making Movies (1980), Love Over Gold (1982), Brothers In Arms (1985) and On Every Street (1991).