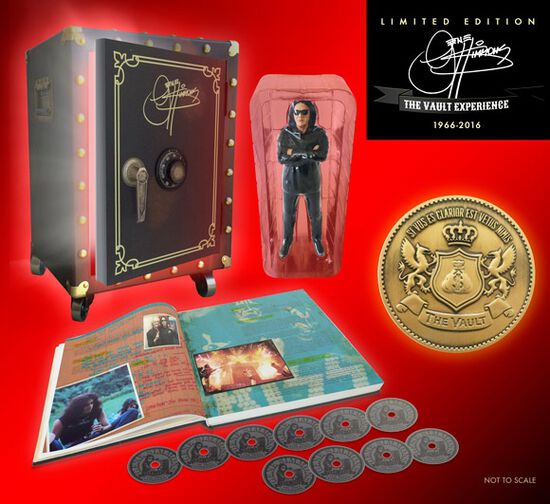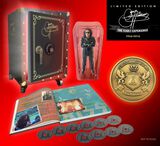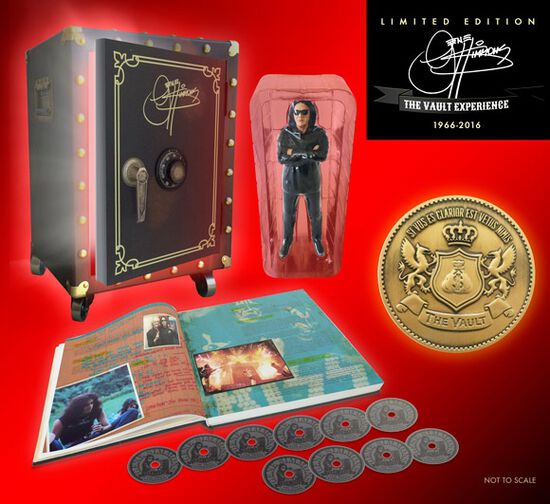 Rhino Merch
Gene Simmons - Vault Components
ONLY 90 VAULTS AVAILABLE!
THE LIMITED-EDITION VAULT INCLUDES:
· 166 never-released-before songs written and performed by Gene Simmons
o Featuring notable rock and roll artists including members of KISS past and present
· Limited-edition collectibles including a Gene Simmons businessman action figure and an ""In Gene We Trust"" oversized coin
· Packaged in a massive 12"" x 12"" x 1.5""(thick) cloth-bound with embossed gold foil commemorative book featuring dozens of never-seen-before images of Simmons over his 50-year career
Download and go: This item will ship August 6th, 2021. In the meantime, you can print or email a gift certificate to the lucky recipient right here. Right-click-save-as on a PC, or ctrl-click-save-as on a MAC. You can then print it out on an 8x11 1/2 piece of paper or email.
Please note this item will contain two shipments. Combined estimated shipping is $65.00.
*Offer valid through Monday, June 21st at 11:59pm PT. This offer is only available for customers in the U.S.