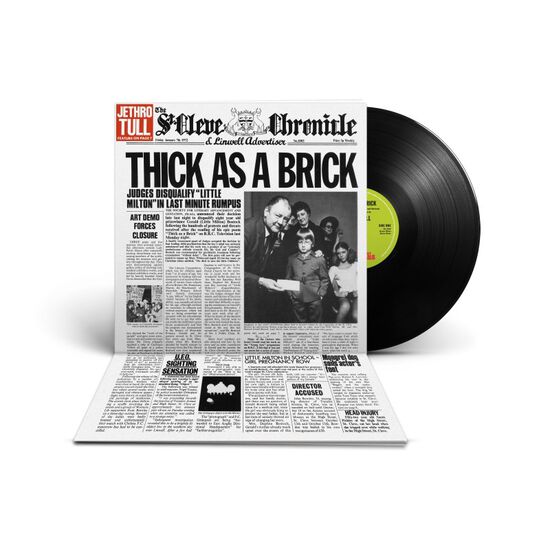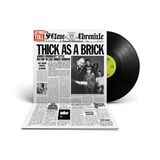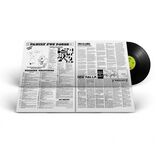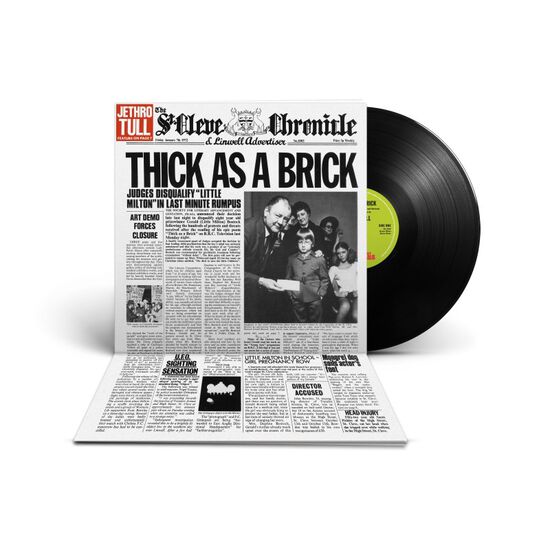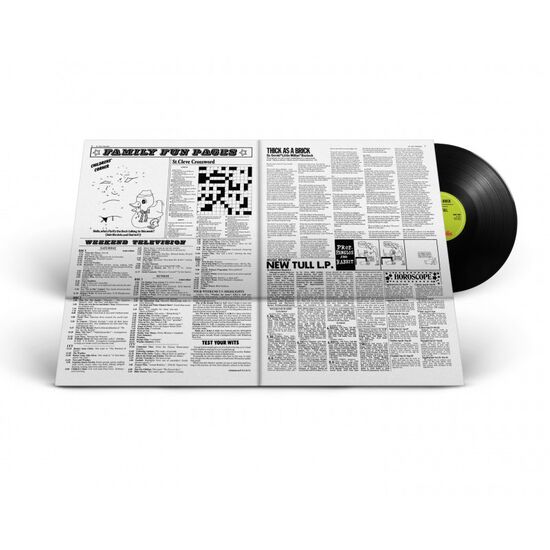 Jethro Tull
Thick As A Brick (50th Anniversary Edition) LP
In 1972, Jethro Tull released the instant classic, THICK AS A BRICK. 50 years on and the album is still revered as one of rock's and progressive rock's most definitive and pioneering albums. It featured a rock first, one continuous song on both sides. THICK AS A BRICK came about following the release of Jethro Tull's immensely successful previous album "Aqualung". Upon its release, "Aqualung" was regarded a concept album in the music press, and in response the band set about to respond to the rock critics with the ultimate concept album, culminating in THICK AS A BRICK.
To celebrate the 50th anniversary, THICK AS A BRICK has been reproduced in its original format, the legendary 12-page newspaper. The vinyl is a half-speed master of Steven Wilson's 2012 remix.
Unlike any other records on the market, the album is set inside a broadsheet newspaper, "The St. Cleve Chronicle & Linwell Advertiser". The newspaper includes many news articles packed full of continuing jokes, a crossword, connect-the-dots and much more. It was originally written by Ian Anderson, Jeffrey Hammond and John Evan, with the newspaper taking longer to put together compared to the music. As reported in the paper, the lyrics were credited at the time to the fictitious child character, Gerald Bostock, whose parents supposedly lied about his age. Amongst the many articles is a frank review of the album itself. THICK AS A BRICK was the first album to feature drummer Barrie Barlow, who featured alongside Ian Anderson, Martin Barre, John Evan and Jeffrey Hammond.
A must for any record collection, the album has been half-speed mastered from the original tapes for the very first time, providing the ultimate audio experience of the progressive rock classic. By cutting at half speed you give the cutting stylus as well as the whole system twice as long to record the mechanical groove, which hugely improves the quality.
LP
1 Thick As A Brick (Part 1) (2012 Mix)
2 Thick As A Brick (Part 2) (2012 Mix)