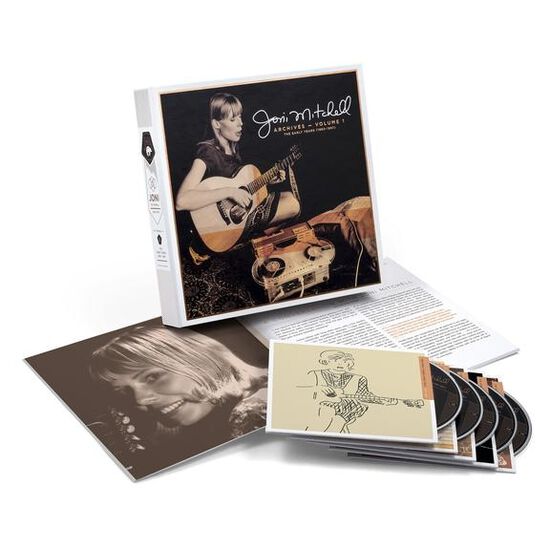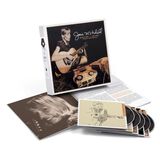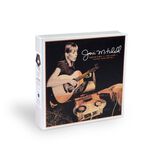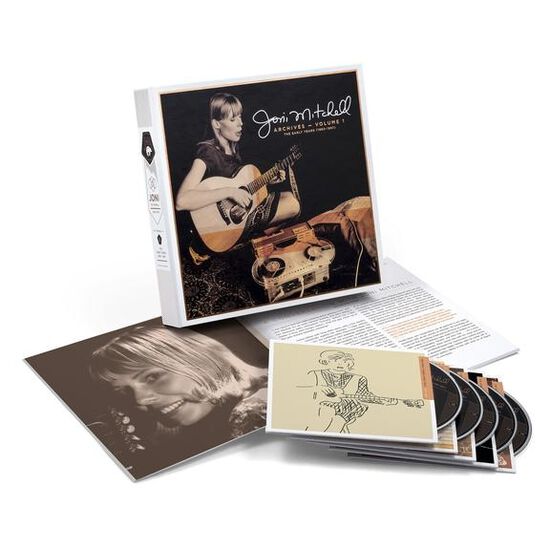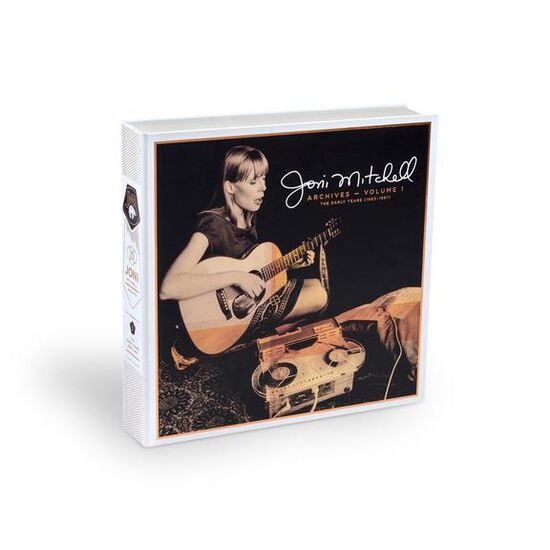 Joni Mitchell
Joni Mitchell Archives – Vol.1: The Early Years (1963-1967) 5CD
Price reduced from

$64.98

to
$38.99
JONI MITCHELL ARCHIVES VOL. 1: THE EARLY YEARS (1963-1967) features nearly six hours of unreleased home, live, and radio recordings that flow chronologically to paint a rich portrait of Mitchell's rapid growth as a performer and songwriter during the period leading up to her debut album. This treasure trove of unheard audio includes 29 original Mitchell compositions that have never been released before with her vocals.
This 5CD collection includes a 40-page booklet that features many unseen photos from Mitchell's personal collection as well as new liner notes featuring conversations between writer/filmmaker Cameron Crowe and Mitchell, who recently spent a couple of Sunday afternoons together discussing her archives. Crowe will continue to provide liners for future releases in the series.
Through a wealth of unreleased live performances, home recordings, and radio broadcasts, ARCHIVES VOL. 1 brings into focus the period when Mitchell was finding her voice artistically. It shows her moving away from the folk standards of her early days ("John Hardy" and "House Of The Rising Sun") and starting to write and sing her own songs ("Day After Day" and "Urge For Going.")
ARCHIVES VOL. 1 reveals just how prolific a songwriter Mitchell was at the time. In addition to early versions of songs that would appear on Song To A Seagull ("Michael From Mountains" and "I Had A King"), the set also features songs destined for later albums: "Chelsea Morning" "Both Sides Now" (Clouds, 1969); "The Circle Game" (Ladies of the Canyon, 1970); and "Little Green" (Blue, 1971).
More than a just historic document, these recordings crackle with energy thanks to a vibrant and enchanting Mitchell. On many, you can hear her turning tuning her guitar and telling a story about the song before playing it. That includes her rare 1967 cover of Neil Young's "Sugar Mountain," a song she says inspired her to write "The Circle Game."
The collection begins in 1963 with her earliest-known recording as a 19-year-old Mitchell performs at CFQC AM, a radio station in her hometown of Saskatoon, Saskatchewan. The box culminates with a stirring, three-set 1967 nightclub performance recorded at the Canterbury House in Ann Arbor, Michigan.