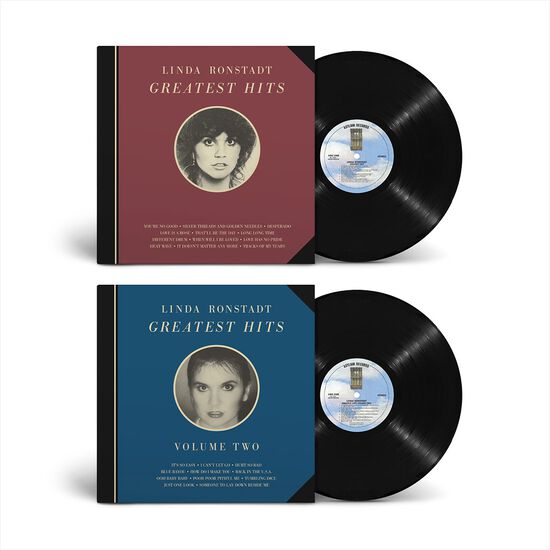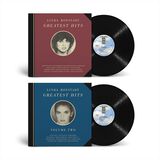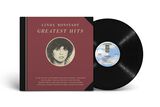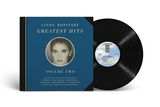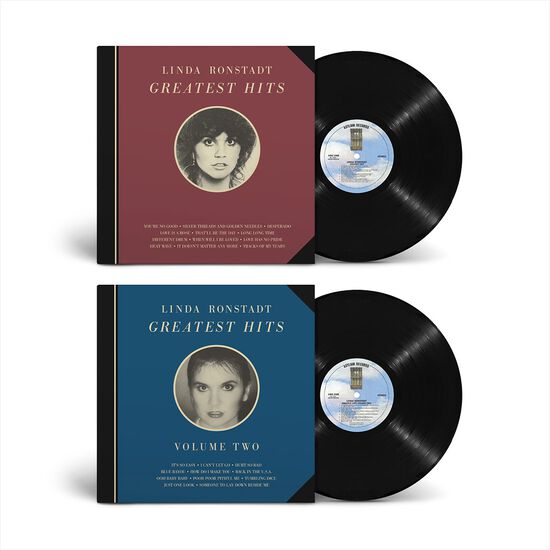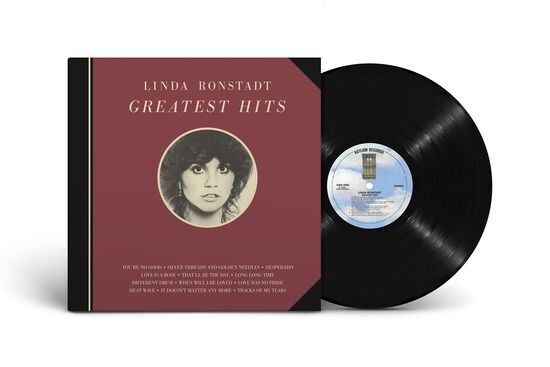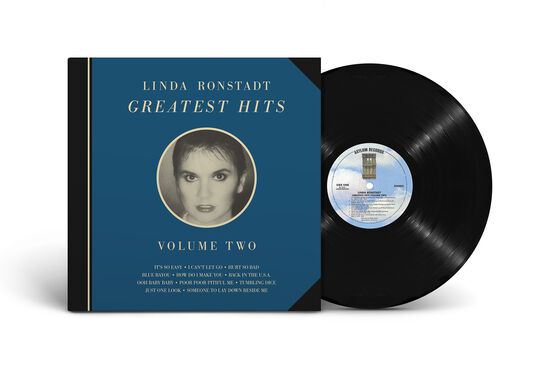 Linda Ronstadt
Greatest Hits Vol. 1 & Vol. 2 (Bundle)
Pre-order included
Linda Ronstadt's Greatest Hits Vol. 1 & Vol. 2 have been reissued on black 180-gram vinyl with a special textured jacket. The two records showcase Ronstadt's stylistic versatility, hopping across genres from new wave to country to pop and rock, covering some of the most popular standards of her heyday and making them completely her own.
Linda Ronstadt is the top-selling female rock artist of the 1970s and one of the most artistically diverse recording artists of the last fifty years. One of the world's best-selling artists of all time, she has sung on over 120 albums, with at least 31 gold and platinum records, and sold more than 100 million records worldwide with such hits as "You're No Good", "Blue Bayou" the duet "Somewhere Out There" with James Ingram, and "Don't Know Much" with Aaron Neville. Linda's artistry and talent have been recognized with 11 Grammy Awards, three American Music Awards, two Academy of Country Music Awards, an Emmy, and an ALMA Award, Linda is a pioneer in successfully stretching the boundaries and genres of popular music across rock, country, jazz, opera, Americana, Latin, and Broadway. She was awarded the Latin Grammy Lifetime Achievement Award in 2011, inducted into the Rock & Roll Hall of Fame in 2014, honored by President Barack Obama with the National Medal of Arts in 2014, and received the Kennedy Center Honors lifetime artistic achievement in 2019.
Greatest Hits Vol 1
You're No Good
Silver Threads and Golden Needles
Desperado
Love Is A Rose
That'll Be The Day
Long, Long Time
Different Drum
When Will I Be Loved
Love Has No Pride
Heat Wave
It Doesn't Matter Anymore
Tracks of My Tears
Greatest Hits Vol 2
It's So Easy
I Can't Let Go
Hurt So Bad
Blue Bayou
How Do I Make You
Back in the U.S.A.
Ooh Baby Baby
Poor Poor Pitiful Me
Tumbling Dice
Just One Look
Someone To Lay Down Beside Me