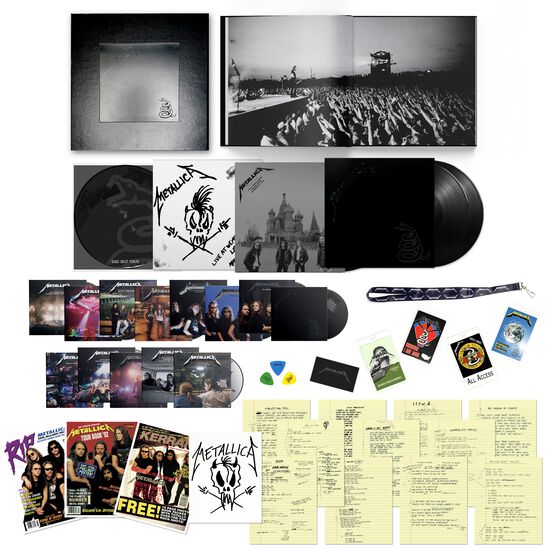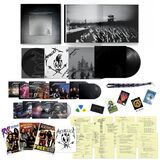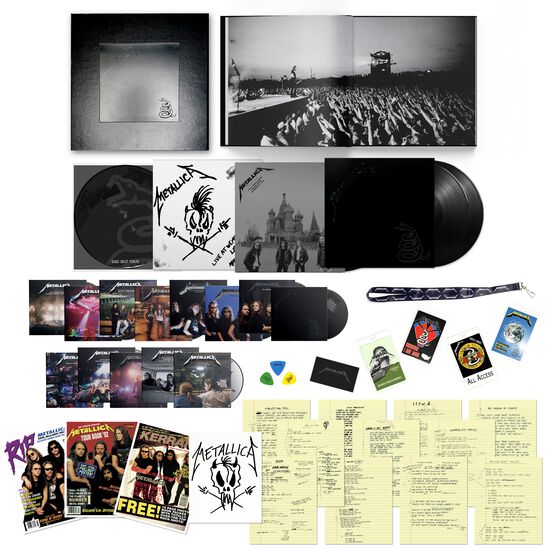 Metallica
METALLICA DELUXE BOXED SET
14 CDs/6 LPs/6 DVDs & SO MUCH MORE!
It's finally here! Metallica's eponymous album, better known as The Black Album, is remastered. The Black Album is one of the most commercially successful and critically acclaimed records of all time, with global sales of over 35 million, and contains a series of unrelenting singles, "Enter Sandman," "The Unforgiven,"" "Nothing Else Matters,"" "Wherever I May Roam," and "Sad But True." The standard album is remastered by Bob Ludwig at Gateway Mastering and all other content is remastered by Reuben Cohen at Lurssen Mastering. All content was overseen by executive producer Greg Fidelman.
Limited edition deluxe numbered box set (with magnetic flap) of Metallica (Remastered) includes the album remastered on 180-gram double LP and CD, ""Sad But True"" picture disc, three live LPs, 14 CDs and six DVDs featuring unreleased content (live shows, rough mixes, demos, etc), MP3 download card of all audio, four tour laminates, lanyard, three lithos, three guitar picks, lyric folder and sheets, and a 120-page hardcover book with never-before-seen photos + stories from those who were there.