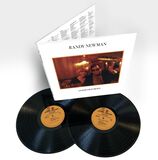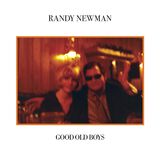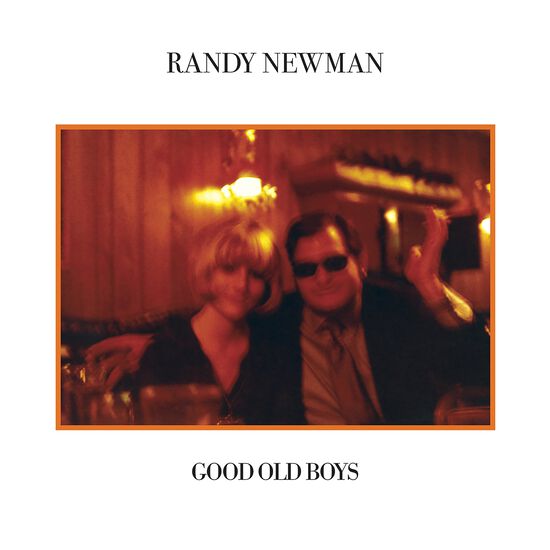 Randy Newman
Good Old Boys Deluxe Edition
Please note - the product shots show here are only mock-ups and do not represent the final product exactly.
A rock classic that is ranked on Rolling Stone's Top 500 albums of all time!
Expanded to a 2LP set to include the Johnny Cutler demos; making their debut on vinyl.
Remastered for maximum fidelity, with lacquers cut from original analog mixed tapes
Features deluxe packaging and will be individually numbered/limited to a one time pressing
Biography
Randy Newman is an American singer songwriter, arranger, composer and pianist known for his Southern-accented style singing, early Americana influenced satirical soul songs and later film scores. His best-known songs as a recording artist are "Short People" (1977), "I Love L.A." (1983), and "You've Got A Friend In Me" (1995). Other artists have enjoyed success covering his earlier songs such as "Mama Told Me Not To Come," "I Think It's Going To Rain Today," and "You Can Leave Your Hat On." Newman began his songwriting career at age 17, writing hits for The Fleetwoods, Cilia Black, Gene Pitney and The Alan Price Set. In 1968 he recorded his formal debut as a solo artist with his self-titled Reprise record, produced by Lenny Waronker and Van Dyke Parks. Four of Newman's non-soundtrack albums have charted in the US Top 40: Sail Away (1972), Good Old Boys (1974), Little Criminals (1977) and Harps And Angels (2008). Good Old Boys is Newman's fourth studio album on Reprise Records, released September 10, 1974. It was his first album to obtain major commercial success, peaking at number 36 on the Billboard 200. The premiere live performance of the album took place at Symphony Hall in Atlanta in October of 1974, with guest Ry Cooder and Newman conducting the Atlanta Symphony Orchestra. Good Old Boys was initially envisioned as a concept album about a character named Johnny Cutler, an everyman from the Deep South. Newman made a demo of these songs on Feb 1, 1973 and they were eventually released as the bonus CD for the 2002 reissue of the record, titled Johnny Cutler's Birthday. As on Newman's previous release, he addresses generally taboo topics such as slavery and racism, most stringently on the opening track, "Rednecks," a simultaneous satire on institutional racism in the south and the hypocrisy of the northern states in response. The album is ranked number 394 on Rolling Stone Magazine's list of 500 greatest albums of all time. In 2000 it was voted number 902 in Colin Larkin's All Time Top 1000 albums. It spent two weeks in the Top 40 of the Billboard 200 in late 1974, with an overall 21-week tenure. Since the 1980s, Newman has worked mostly as a film composer. He has scored nine Disney-Pixar animated films, including all 4 Toy Story films, A Bug's Life, both Monster Inc. films, and the first and third Cars films as well as many others. His other film scores include: Ragtime, The Natural, Awakenings, Pleasantville, Meet The Parents, Seabiscuit and Marriage Story. Newman has received 22 Academy Award nominations in the Best Original Score and Best Original Song categories and has won twice in the latter category. He has also won three Emmys, seven Grammy Awards, and the Governor's Award from the Recoding Academy. He was inducted into the Songwriters Hall Of Fame in 2002 and the Rock and Roll Hall Of Fame in 2013.
Track Listing
Side A
1 Rednecks 3:07
2 Birmingham 2:45
3 Marie 3:07
4 Mr. President (Have Pity On The Working Man) 2:45
5 Guilty 2:30
Side B
1 Louisiana 1927 2:54
2 Every Man A King (Huey P. Long) 1:02
3 Kingfish 2:42
4 Naked Man 3:06
5 A Wedding In Cherokee Country 3:07
6 Back On My Feet Again 3:30
7 Rollin' 2:53
8 Marie (demo) **bonus track 2:45
Side C (Johnny Cutler's Birthday Bonus Tracks)
1 Rednecks 4:38
2 If We Didn't Have Jesus 3:40
3 Birmingham 2:27
4 The Joke 3:59
5 Louisiana 2:55
6 My Daddy Knew Dixie Howell 2:56
Side D (Johnny Cutler's Birthday Bonus Tracks)
1 Shining 4:21
2 Marie 3:36
3 Good Morning 3:00
4 Birmingham Redux 2:20
5 Doctor, Doctor 2:49
6 Albanian Anthem 1:41
7 Rolling 4:10