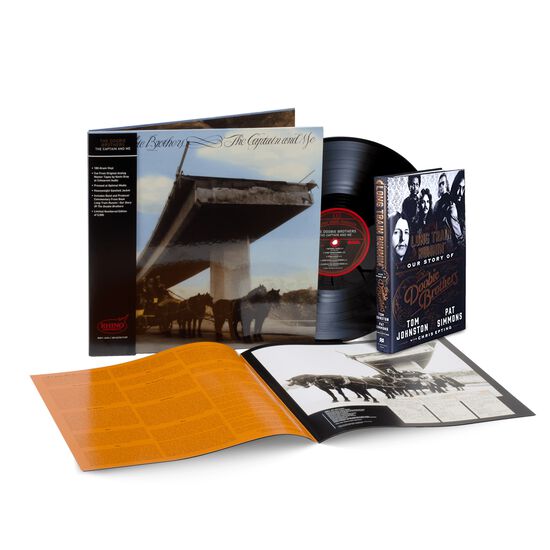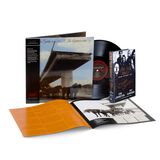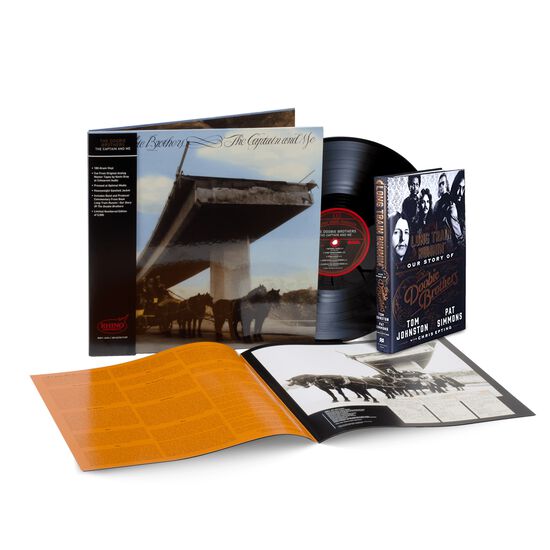 The Captain And Me (Rhino High Fidelity) Autographed Book Bundle
Pre-order included
Availability:
This item is currently not available
This bundle features The Doobie Brothers' THE CAPTAIN AND ME (Rhino High Fidelity) LP and a copy of Long Train Runnin': Our Story Of The Doobie Brothers autographed by Tom Johnston and Pat Simmons.
Limited To Just 300!

ABOUT THE CAPTAIN AND ME (RHINO HIGH FIDELITY)
AAA Cut From The Original Stereo Master Tapes By Kevin Gray
Pressed On 180-Gram Heavyweight Vinyl At Optimal
Heavyweight Glossy Gatefold Jacket
Features Liners With An Excerpt From Long Train Runnin': Our Story Of The Doobie Brothers

Limited & Numbered To 5,000
Available Now, Exclusively At Rhino.com

ABOUT THE RHINO HIGH FIDELITY SERIES
Rhino is synonymous with high-quality reissues, setting the standard with award-winning audio releases for the past 45 years. Now we're raising the bar with a new premium vinyl series, Rhino High Fidelity. These high-end, limited-edition vinyl reissues of classic albums represent the pinnacle of sound and packaging.

To ensure consistent sonic excellence, Kevin Gray will cut lacquers for all Rhino Hi-Fi releases, and Optimal will press the 180-gram vinyl records. The releases boast high-quality glossy covers and "tip-on" jackets, an old-school aesthetic that evokes the golden age of vinyl."
1. "Natural Thing"
2. "Long Train Runnin'"
3. "China Grove"
4. "Dark Eyed Cajun Woman"
5. "Clear As the Driven Snow"
6. "Without You"
7. "South City Midnight Lady"
8. "Evil Woman"
9. "Busted Down Around O'Connelly Corners"
10. "Ukiah"
11. "The Captain and Me"