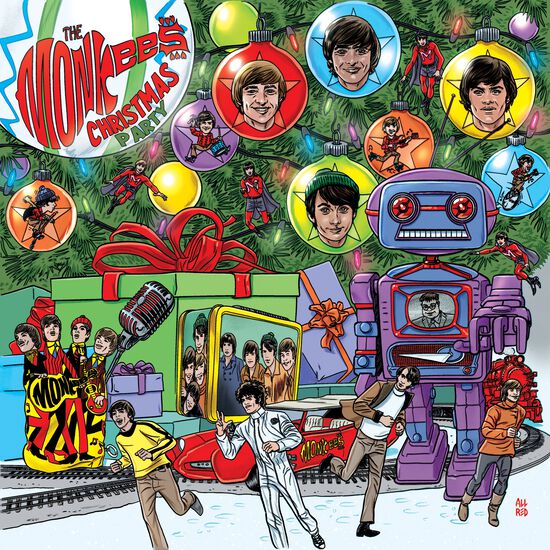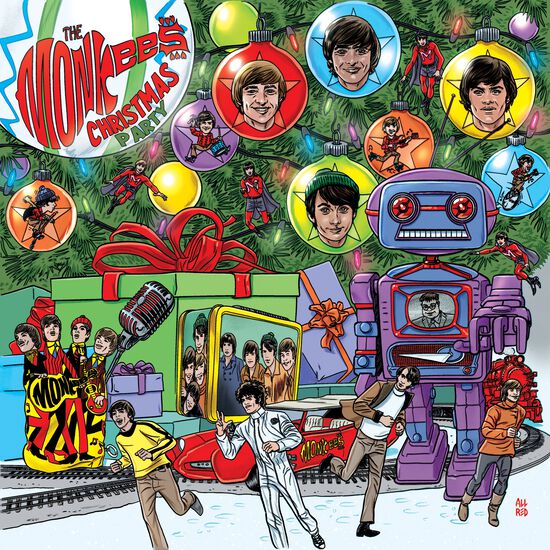 The Monkees
Christmas Party CD
The Monkees release Christmas Party, their first ever holiday album, available October 12. Features the new classic holiday song "Unwrap You At Christmas!"
This collection features newly recorded versions of classic Christmas songs including "Silver Bells," "The Christmas Song," and "Wonderful Christmastime" along with new songs written for the band by Peter Buck and Scott McCaughey, Rivers Cuomo, Andy Partridge and album producer Adam Schlesinger.
Christmas Party
includes new vocals by Micky Dolenz, Michael Nesmith, and Peter Tork, plus the late Davy Jones' unmistakable voice – taken from vintage recordings – also appears on two songs.
Out October 12
th
Christmas Party
is available on CD and digitally.